---
Massachusetts World Premiere Scheduled for Work of Greek Prodigy
---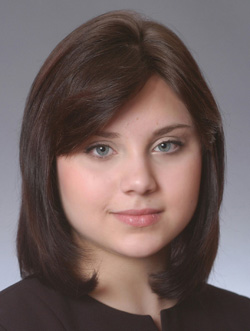 Athena Adamopoulos


New Englanders are in for a real musical treat. It's not very often that a musical prodigy—and a Greek one at that—appears in person to perform at the world opening of her own symphonic opus. But that's exactly what will happen on the weekend of November 14-16 in Massachusetts.

Ms. Athena Adamopoulos, age 17, will present her first full orchestral piece, "Four Episodes for Orchestra," in Marblehead and in Newbury, Massachusetts on November 15 and 16 with Symphony by the Sea, the north shore's premier symphony orchestra serving Essex County. Ms. Adamopoulos, a composer and musician, will participate in the performance. She plays cello and piano, currently studying at the pre-college program of Juilliard in New York City where she and her family reside.

At the age of 9, Adamopoulos made her first orchestral debut with the Jupiter Symphony in New York, having begun piano study three years earlier. Thereafter, according to Stuart Cohen of the Symphony by the Sea, her performances included concerts with "Peter Yarrow from Peter, Paul and Mary, the Little Orchestra Society at Lincoln Center, and the Chopin Foundation of New York." Perhaps even more impressive is her solo performance at the United Nations, along with performances at the Mostly Mozart Festival, Weill Recital Hall, Cami Hall, Avery Fisher Hall and Carnegie Hall. Her outstanding performances have appeared on CNN, ABC, and NBC television, as well as on WQXR, NPR and international radio broadcasts. Adamopoulos has been a member of a number of prestigious music programs both nationally and internationally, as well as owning her own publishing firm.

Her orchestral works are famous, having been commissioned for such groups as the ISO Orchestras of NY, the Bridgehampton Chamber Music Festival and the New York Youth Symphony. She was featured on "From the Top," a nationally syndicated NPR radio program where noted cellist Yo-Yo Ma and pianist Christopher O'Riley performed Soliloquy, the second movement of her sonata for cello and piano. In 2002, she was a recipient of the Morton Gould Young Composers' Award presented by ASCAP for her composition Theme and Dance of the Regiment, scored for full orchestra. Among a plethora of other awards, Ms. Adamopoulos has received the Most Distinguished Student Award in 2000 from Juilliard.


Ms. Adamopoulos and her family reside in New York City where they are active members of the Holy Trinity Greek Orthodox Cathedral in Manhattan. Of Greek descent, she traces her ancestral roots to Athens, Thessalia, and Asia Minor. She and her family have volunteered their time and talent to many worthy charitable causes, including the Ronald McDonald House, and exhibitions of Maestro Dimitris Mitropoulos. Unsurprisingly, however, the talents and interests of this young woman extend beyond the sphere of music. She enjoys academic subjects as well, especially writing and poetry, earning her a National Scholastic Medal for excellence in writing.

She plans to visit schools in the Massachusetts area on the weekend of her world premiere, to encourage interest in music among students. Her two performances, on Saturday, November 15 and Sunday, 16, are sure to be stellar. For more information on times, venues and ticket prices, visit the Events Calendar of HCS or the website of Symphony by the Sea at www.symphonybythesea.org.