Chicago - From its inception, the Hellenic Museum and Cultural Center (HMCC) was envisioned as a place where the stories and artifacts of Greek immigration to the United States would be collected, preserved and poignantly displayed for generations. Little more than twenty years later, HMCC has grown into a vibrant national institution holding important collections, contemporary exhibitions and original public programming that attract visitors from around the United States and the world.


HMCC is privileged to support the historic preservation of the Greek immigrant experience and honor what is at the core of its mission - "Agape" (love), "Elpida" (hope) and "Genees" (generations).

At this time, HMCC is pleased to announce that it is dramatically expanding its immigrant gallery with the help of guest curators Madeline Gelis and Olga Garoufalis. Through vignettes, photos, textiles, and artifacts, the gallery will display the experience and life accomplishments of the Greek American immigrant from the early days through contemporary times.

While the life stories of our community are varied, one thing is certain; the Greek immigrants who settled in America loved their new country and gave back to it; defended it, and are responsible for the next generation that waits to receive the torch.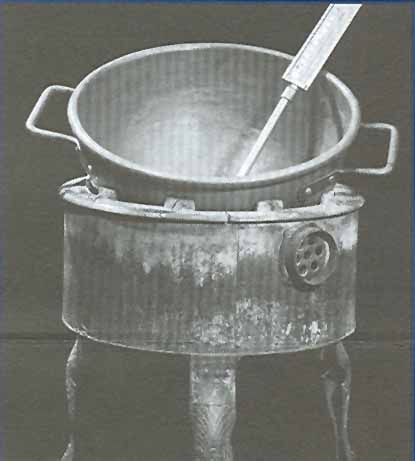 In preparation for an exhibit on the culinary
arts in 2007, HMCC is collecting objects from
Greek Americans in then food industry. Please
contact us if you have items htat oyu would like to
donate or loan, circa 1880s-1970s.

HMCC is now reaching out to all of you to share the artifacts and treasures from your own personal collections. From your home or business, HMCC is in need of items reflecting the expression of our shared Greek American heritage in home, school, business, medicine, education, law, and the military. Items such as photographs, household furnishings, light fixtures, textiles, clothing, costumes, objects from industries and business professions as well as objects from the home and church, are waiting for a home at HMCC to be enjoyed for generations to come.

By donating items to the museum, your family is immortalized in our galleries and visitors from now and into the future will note your generosity and kindness. If you are unsure about parting with old photographs, HMCC will make arrangements for your photographs to be electronically scanned. However you choose to contribute your personal artifacts, know they will have a secure home in the HMCC collections.

Your family is part of our rich Hellenic history. Ensure your family's place and call HMCC at 312.655.1234 ext. 23, for more information on how to donate. Upon receipt of your donation, HMCC will issue an acknowledgement form for tax purposes. The HMCC is a 501 (c) 3 not-for-profit organization.