By Yiarmis Devetzoglou
Athens News

Distribution on the Greek market expected in 2007

A NEW vaccine may soon be available on the European market to fight the virus that causes genital warts, cervical and anal canal cancer and could reduce persistent infection and disease by 90 percent.

According to a scientist from Sanofi Pasteur MSD, the vaccine will be 100 percent effective against four virus strains that cause most cervical cancer (subtypes16, 18) and genital warts (subtypes 6, 11).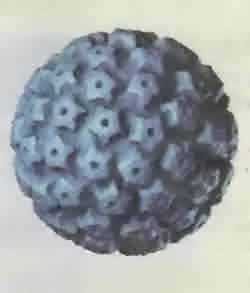 It may be available by 2007 in most European countries, including Greece.

While researchers believe a vaccine would work best if given, before adolescence, critics fear this might encourage underage sex. "We should vaccinate girls before their first intercourse, approximately at the age of12, with national health programmes. I think it should even be incorporated into vaccine programmes like vaccines against rubella, " Dr Sven-Eric Olssonsay, consultant and head of obstetrics and gynaecology Clinic at Karolinska Institute, Stockholm, told the Athens News.

Cervical cancer kills 274,000 women worldwide every year and is the second most deadly type of cancer among young women after breast cancer.

The PAP test, which has been around for 60 years, has helped prevent deadly forms of cervical disease. "Prevention is the real solution for any infectious disease. Cervical cancer is an aggressive disease and the efficacy of available treatments is limited. In the earliest stages when the cancer is only in the outermost layers of the tissues women can be treated successfully and even cured. But do not assume that there are no consequences for these women, " said Roland Bugat, head of the Department of Medical Oncology at the Institute Claudius Regaud, Toulouse.

Cost of treating genital warts in Greece

State hospitals

PAP test, 8 euros x 4 (per year)
Colposcopy 35
Biopsy 15
Conisation 82
Total cost: 164 euros

Private Clinics

PAP test, 49 euros x 4
Colposcopy 120
Biopsy 85
Conisation 130
Total cost paid by insurance funds: 531 euros