FOR IMMEDIATE RELEASE
March 4, 2005

The new album by Greek tenor Mario Frangoulis titled FOLLOW YOUR HEART is #3 for the third week in a row on Billboard's Classical Crossover Chart.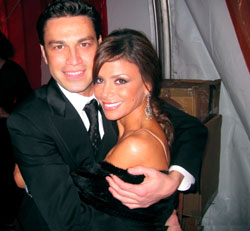 Mario Frangoulis is on the road, in the U.S., touring with Jim Brickman and promoting his follow-up release to the 100K+ seller SOMETIMES I DREAM CD. Mario just returned from performing with Wyclef and Chaka Khan at an L.A. Oscar bash hosted by Paula Abdul. Yesterday, Mario left a thrilled audience at EMERIL LIVE where he performed the single 'Come What May" from the new album. The episode airs in April, exact date TBA on Mario's website: www.mariofrangoulis.com. Tomorrow, Mario will be in Atlanta singing on GOOD DAY ATLANTA (the city's #1 morning TV show). In addition, he will appear on CNN HEADLINE NEWS' 'Music Room" (reaches 1 billion worldwide) and perform an evening concert in Atlanta's historic Fox Theatre.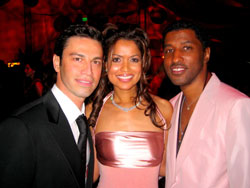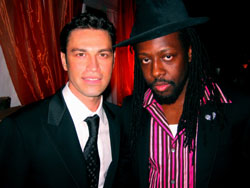 Stay posted to Mario's official website for the latest tour dates, news/pictures, and letters from Mario. Attached are safe-for-download and high-definition pictures from the Oscar event and a snap-shot of the Billboard chart. Photos: Brian Feit, OK to reproduce. For more information on Mario, please contact Brian Feit.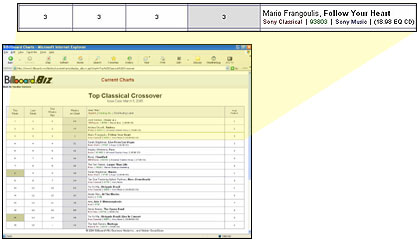 FOLLOW YOUR HEART in stores now



Brian Feit
BMF Media
Entertainment & Lifestyle Marketing/Management
343 West 12th Street | Suite 2B
New York, NY 10014
(917) 523-8181
brian@bmfmedia.com