GREECE is well-known as being the birthplace of democracy, drama, history, and philosophy among others. However, it is not only the lure of history that brings foreign travelers to Greece. Greece is one of the most beautiful, hospitable and exciting destinations around the globe as well as one of the safest and most affordable. In Greece you are standing at a crossroads of cultures, colors and civilizations.

Greece combines a stunning landscape, clean waters and beaches, Mediterranean hospitality and excellent climatic conditions for tourism throughout the year. This is why approximately 18 million tourists prefer Greece as their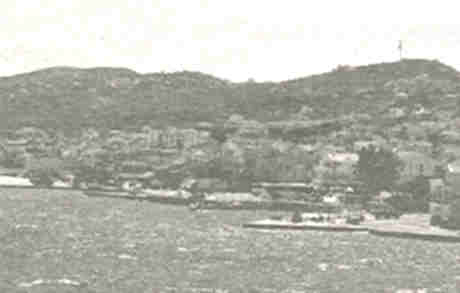 Cephalonia Capital: Argostoli
annual holiday destination. The landscape has given us thousands of postcard images but remains incredibly vibrant and hard to capture. The minimalist beauty of the Cycladic Islands, the unique cultural identity of Crete, the world class importance of archaeological sites as Olympia, Delphi and Mycenae, the tombs of the Macedonian kings in Macedonia, the illustrious past and present of Athens, the picturesque mountainous villages in Epirus, the medieval cities of Rhodes and Mystra. Among the many museums, one should not miss the National Museum. the Byzantine Museum and the Museum of Islamic Art. Greece can appeal to every taste, from the person seeking luxury services and cosmopolitan destinations to families searching for tranquility and nature.

Greece offers countless ideal spots for diving and a coastline almost equal to the rest of Europe for sailing lovers wishing to find their own remote beach. In recent years special forms of tourism have been developing more and more systematically in Greece, offering travelers the opportunity to enrich their activities by attending specialized programs such as therapeutic-spa tourism, ecological tourism, agrotourism etc. Thus the country has become a popular tourist destination not only for holidays of the "classical type" but also for people interested in alternative holidays who, apart from relaxing and sightseeing, wish to enjoy the unique experience offered by the country and its "products" and the specialized infrastructure of the Greek tourist industry.

Among the attractions, one should not forget a tantalizing cuisine that is fresh and fragrant, served with warmth and vitality. The Greeks' zest for the good life and love of simple, well-seasoned foods is reflected at the "Greek table". The Greek cuisine is entrenched in history and punctuated by the cultures of the regions of Eastern Mediterranean and the Middle East for centuries.

Greek cuisine has four secrets: The good fresh ingredients, the judicious use of herbs and spices, the famous Greek olive oil and its basic simplicity. Greek olive oil merits a special mention. Present in almost every Greek dish, and usually in abundance, it is of excellent quality and extremely beneficial for health. Olive oil, high in monounsaturated fat and a good source of antioxidants, is the Mediterranean region's principal source of fat. Olive oil contains several substances, some of which contribute to comparatively higher levels of healthfulness in the region. Greece is one of the top olive oil producers worldwide, and Greek olive oil is famous for its superior quality in many foreign markets.