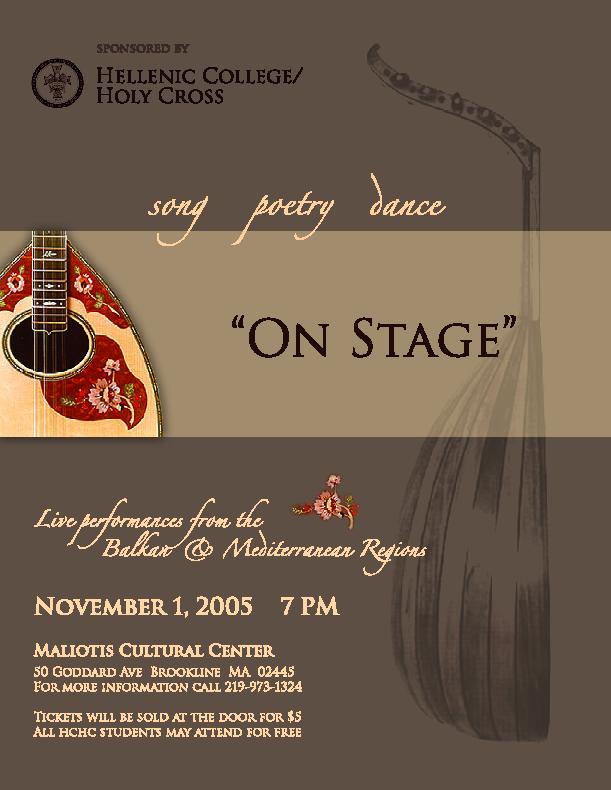 HELLENIC COLLEGE/HOLY CROSS
INVITES YOU TO A VERY SPECIAL EVENING OF SONG, POETRY & DANCE

"On Stage"

Live Performances from the
Balkan & Mediterranean Regions

Featuring traditional and contemporary works from Serbia, Pontus, Romania, Albania, Bulgaria, Greece, Cyprus, Smyrna, Marmara, and Israel, the performance explores forms of the cultural unity of the regions and brings their people together.

The performance will feature Mehmet Ali Sanlkol, accompanied by six traditional instrumentalists, the school's dance group led by Niko Bekris, and talented singers from the school.

The Maliotis Cultural Center
Hellenic College/Holy Cross Greek Orthodox School of Theology
50 Goddard Avenue, Brookline MA 02445

Tuesday, November 1st at 7:00 P.M.

Tickets will be sold at the door for $5.
All HCHC students may attend for free.

For more information please call 219.973.1324.