Jason C. Mavrovitis

---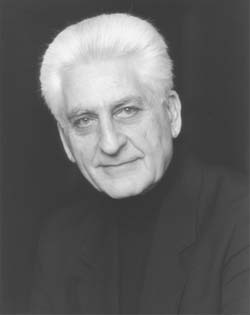 Jason Mavrovitis



Jason C. Mavrovitis was born in Brooklyn, New York. He is an alumnus of Columbia University, and of the Executive Program at Stanford University. He also undertook doctoral studies in music, and undergraduate studies in physics at the University of California, Berkeley.

Mr. Mavrovitis held executive positions with Stanford University, American Savings, and the University of California, San Francisco, and has been a consultant to universities, city governments, and corporations. Earlier in his career, he was in the aerospace and electronic industries. Since his retirement, Mr. Mavrovitis has devoted his time to the study of Greek, Byzantine, and Balkan history, and classical literature.

Mr. Mavrovitis has written a book entitled Out of the Balkans in addition to the articles published by Hellenic Communications on this website. In the first part of Out of the Balkans, Mr. Mavrovitis writes about the origins of his mother and father in Sozopol, Bulgaria, and Kastoria, Macedonia. Offering detailed historical background of both regions, he describes how and why each of them came to America, the challenges they faced in their early years, and their successful assimilation into their new world. The second half of the book consists of personal reflections and remembrances. These begin in Mr. Mavrovitis' childhood and end when he returned from military service at the age of twenty-one. Many are based on his experiences as a first generation Greek-American.

Out of the Balkans may be accessed at the following web address: http://www.pahh.com/mavrovitis/index.html

Remember Us, a second novel by the author, will be released in 2007. For more information, see the author's website below, or contact him directly via email at JCMavrovitis@pacbell.net.

Mr. Mavrovitis and his wife Bette (née Panayota Gianopoulos - a native of Oakland, California) married in 1960 after they met and courted at the University of California, Berkeley. They live in Sonoma, California. See the author's website at the URL http://www.goldenfleecepublishing.com.

The following articles by Jason C. Mavrovitis can be accessed on HCS by clicking below on their titles, or by viewing the HCS archives' page for the author's works at the URL http://www.helleniccomserve.com/archivemavrovitis.html :

Herodotus--Management 101
The Atmeidan or Hippodrome--In Constantinople
An Invitation from Athena
Maps, Greece and History
Greek History in Context

HCS visitors are also invited to read a review of Out of the Balkans.


---
2000 © Hellenic Communication Service, L.L.C. All Rights Reserved.
http://www.HellenicComServe.com