---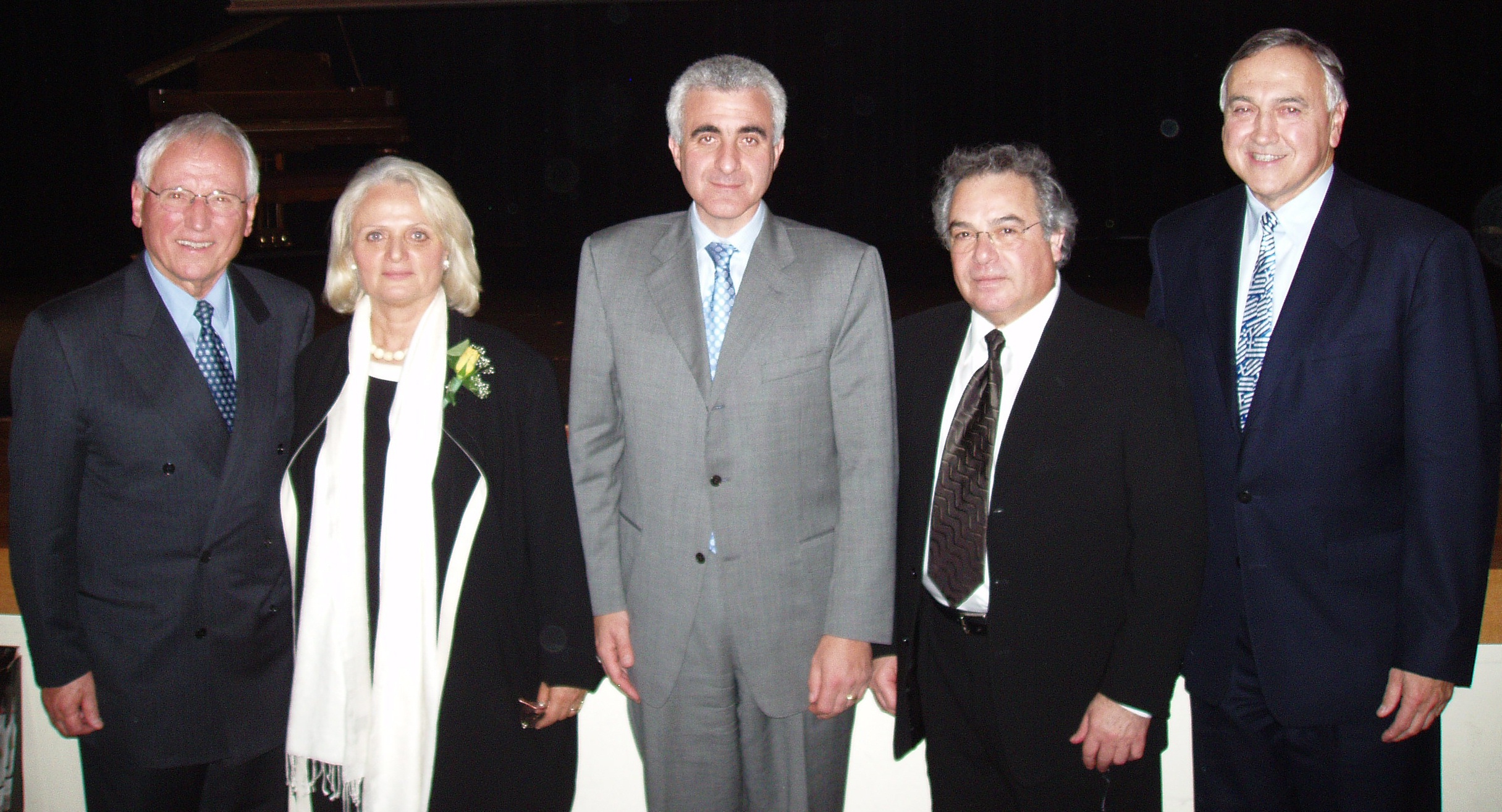 Among the participants in the Celebration Dinner and Auction for the Hellenic Studies
Program at the University of Washington in Seattle were (left to right): Dr. Theodore Kaltsounis,
UW professor emeritus and a primary founder and first Director of the program; the Honorable
Xenia Stefanidou, Consul General of Greece in San Franicsco; His Excellency Andreas Kakouris,
Ambassador of the Republic of Cyprus to the United States; Vassos Demetriou, Honorary
Consul of Cyprus for Washington State; and John T. John, President of the Hellenes
of the Northwest and another primary founder. The governments of Greece
and Cyprus have been supporters of the program. Over 300 people attended the
gala event held at Seattle's St. Demetrios Greek Orthodox Church Community Center.
---