Michael J. Reppas, Esq.

---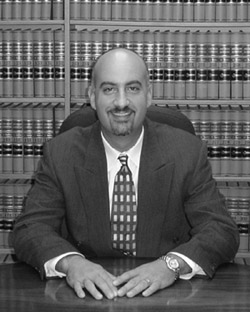 MICHAEL J. REPPAS, II practices law in Miami, Florida with a focus on international law, commercial litigation, and the recovery of real estate and property in Greece.

He received his LL.M. in International Law from the University of Miami School of Law, his Juris Doctor from St. Thomas School of Law, and his Bachelor of Arts from the Ohio State University. Mr. Reppas has published numerous articles in newspapers, magazines and in academic journals throughout North America. One of his legal articles, entitled "The Deflowering of the Parthenon: A Legal and Moral Analysis on Why the 'Elgin Marbles' Must Be Returned To Greece," was published in Fordham's prestigious Intellectual Property, Media & Entertainment Law Journal. He also published another significant legal article entitled "The Lawfulness of Humanitarian Intervention," with St. Thomas' Law Review.

Reppas has lectured extensively on Greek issues, including being a featured presenter at several AHEPA supreme conventions and international conferences, as well as llecturing on numerous occasions to a variety of groups, including the Explorer's Club and a plethora of Greek Churches and Greek organizations. www.reppaslaw.net

HCS is pleased to be able to present several articles offered by Attorney Reppas: "Whatever Happened to Your Family Property in Greece?" and " ."