Greece has broken with a centuries-old Orthodox religious tradition, adopting a law allowing cremation of the dead.

Demand for the option of cremation had risen in recent years as Greece's overcrowded cemeteries force relatives to exhume their loved ones after three years to make way for the next coffin.

In a late-night session on Wednesday, Greece's governing conservative party, the main opposition Socialists and a smaller leftist party voted for the proposal to allow cremation.

The decision, brought on by years of pressure from human rights groups and state ombudsmen, comes at a time when the powerful Greek Orthodox Church that opposed the plan is embroiled in a series of bribery and embezzlement scandals.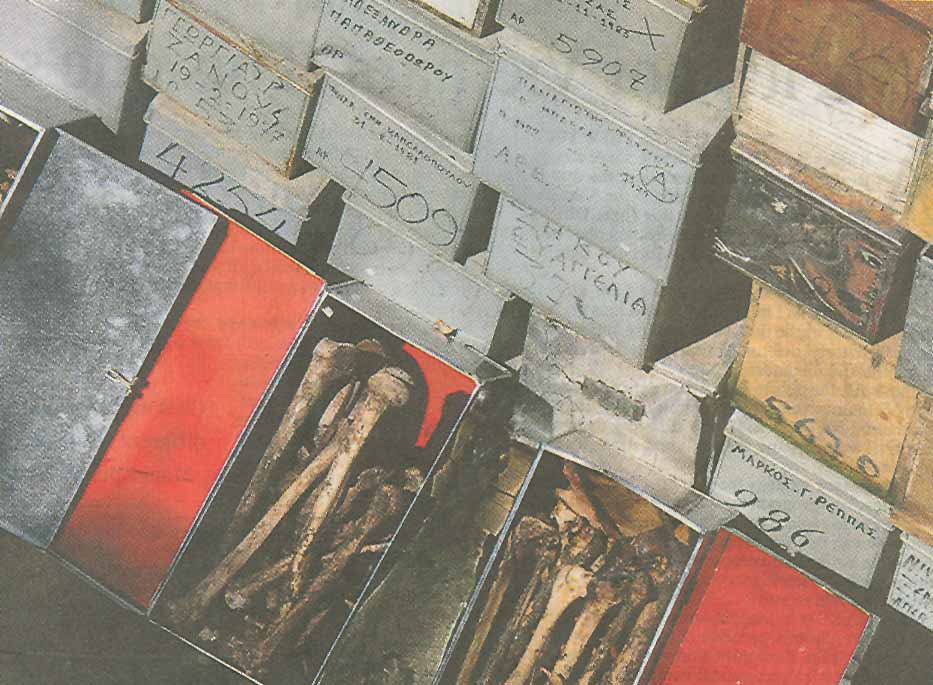 Boxes of human remains werte stacked at an Athens cemetery Thursday
after they were exhumed because of overcrowding

"The cremation of foreigners or Greeks, whose religious convictions allow the cremation after death, is allowed," the new law said.

According to the law, Orthodox Greeks can choose cremation as long as they have stated this in writing before their death or their immediate relatives wish it.

"A pre-condition for the cremation is the clear, unequivocal statement of the deceased, or their relatives," that they wish to be cremated, the law said.

In a country where more than 95 percent of the population is Orthodox, the families of people who did not wish to be buried spend thousands of euros transporting them to neighboring Bulgaria for cremation.

For decades the Greek Orthodox Church had strongly opposed cremation, saying the body is God's creation and cannot be burned. But the church says it does not plan to protest the decision.

"The church does not oppose and has no right to oppose the cremation of the dead for those of other religions or other Christian denominations," said a spokesman for the Church of Greece, Charis Konidaris.

"For the Orthodox people, though, it recommends burial as the only way for the decomposition of the deceased human body, according to its long traditions," he said.

Activists had argued the ban on cremation violated basic human rights such as equality and religious freedom.

The church was embarrassed last year by bribery, extortion and sex scandals, and saw its support among Greeks dwindle.

A large influx of non-Orthodox immigrants from Asia and other Balkan countries has also increased demand for cremation.(Reuters)