New York, NY – MidAmerica Productions, Peter Tiboris, Artistic Director and GeneralDirector, in association with I.U.M.A. Management of Rome, Christian Francesconi Catena, Management Chairman, and with the Generous support of the Municipality of Syros, Yiannis Dekavallas, Mayor announces the third Season of Opera Aegean at the landmark Apollo Municipal Theatre "La Piccola Scala" on the Island of Syros, in the Cyclades, Greece. This Season Opera Aegean presents Rossini's Il Barbiere de Siviglia fully staged, with Outstanding young artists from Italy.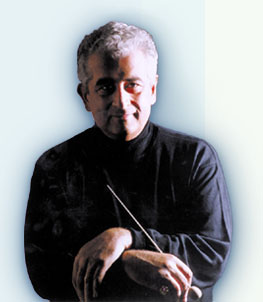 Opera Aegean, formed in 2000 as a training program and opera company, has presented nearly 50 young artists, many of whom have gone on to performances with major ensembles and in the premiere venues around the world. Working with legendary performers and trainers such as Sherrill Milnes, Martina Arroyo and Carol Castel, artist are given the unique opportunity to combine intensive training with professional performances.

The 2005 Opera Aegean offers the first complete opera in the company's history (past performances have been extended scenes). Il Barbiere di Siviglia will feature artists with international careers in the historic Apollo Municipal Theatre. Known as "La Piccola Scala," the Apollo Theatre was modeled after Milan's famed La Scala and is well known as a tourist destination and to residents of Syros Island alike for its opera and theatrical presentations.

Says Peter Tiboris, MidAmerica Productions' Artistic Director and General Director, "This season, Opera Aegean is forging new ground with the complete presentation of Rossini's Il Barbiere de Siviglia featuring these outstanding young singers and directed by the remarkably talented Mr. Romagnoli. This is the both the realization of a dream for me, and the beginning of a new era for Opera Aegean. Syros is, for me, the 'Salzberg of the Aegean' and I look forward to Opera Aegean's future growth on this beautiful land."

Peter Tiboris founded MidAmerica Productions, Inc. in 1984 with it's first concert on January 7, 1984, which also served as his New York debut, conducting the American Symphony Orchestra and the Louisiana Choir in Rossini's Stabat Mater and two contemporary works by Dinos Constantinides. As an independent producer of classical concerts, MidAmerica presents soloist and choral and instrumental ensembles from around the world in New York's Carnegie Hall, Weill Recital Hall at Carnegie Hall, Alice Tully Hall at Lincoln Center, and Lincoln Center's Avery Fisher Hall. MidAmerica also presents concerts in Eastern Europe and Greece.

In 21 years MidAmerica has expanded its presentations to more than 60 concerts annually, and now includes concert opportunities for groups, including the Ensemble Spotlight Series, Madrigal Festival concerts, North American children's Chorale, and Youth Music Debut Series; and programs for individuals, including Northeast Honors Choir, National Wind Ensemble, and National Festival Orchestra.

MidAmerica has commissioned new compositions and had presented numerous premieres in Carnegie Hall and Avery Fisher Hall. World premieres have included Dinos Constantinides' Byron Greece, Hymn to the Human Spirit, and Midnight Fantasy II for Wind Ensemble; John Rutter's Cantate Domino, Distant Land, and Magnificat; and John Leavitt's A Christmas Garland. U.S. premieres have included Mozart's Die Schuldigkeit des Ersten Gebots, Reimann's Concerto for Violin and Cello, Taneyev's Upon Reading a Psalm, Tchaikovsky's Ode to Joy; Mikis Theodorakis' Electra and Rhapsody for Cello and Orchestra; and Clausen's Hellas: In the Name of Freedom.

MidAmerica inaugurated its highly regarded chamber music series in Weill Recital Hall in 1989 with a concert by soprano Jean Jordan. In the ensuing years, MidAmerica has presented hundreds of soloists and ensembles, including performances by numerous musicians from the New York Philharmonic, The Philadelphia Orchestra, Atlanta Symphony, and Los Angeles Philharmonic, as well we MidAmerica's resident ensemble, Elysium. The 2004-2005 season offers 25 concerts.

In May 1995 Peter Tiboris founded Elysium Recordings, Inc., which has released 22 recordings to date. In 1998, MidAmerica created Mykonos International Music Festival in Greece, presenting five concerts by the Elysium String Quartet, with guest artists, Stanley and Naomi Drucker and guitarist Elena Papandreou. The 1999 festival included concurrent classical and jazz festivals. During 2000, the newly renamed Festival of the Aegean featured the reorganized ensemble, Elysium, with Lukas Foss in a dozen performances throughout Greece and the Greek islands.

Also during 2000, MidAmerica formed Opera Aegean, a training program and opera company based in Greece. In its first season, 21 promising artists studied and performed under the guidance of famed baritone Sherrill Milnes, and co-directors Carol Castel and Nicolas DiVirgillo. In the summer of 2001, legendary soprano Martina Arroyo gave a master class and spent 10 days participating with the artistic staff of Opera Aegean.

To date, MidAmerica has produced over 720 concerts worldwide, featuring over 1770 American ensembles from abroad – more than 86,000 performers in all.