In modern America, humor can be a powerful political tool, but the intersection of humor and politics is thousands of years old. During this election season we hope you will take time to join us for our Fall 2008 lecture, which will treat political humor in democratic ancient Athens of the 5th and 4th centuries BC For this event we are very happy to welcome to campus one of North Americas most distinguished classicists, Professor Jeffrey Henderson of Boston University.

Henderson is the William Goodwin Aurelio Professor of Greek Language and Literature, and former Dean of the College and Graduate School of Arts and Sciences, at Boston University. He was educated at Kenyon College (BA 1968), where he also received an honorary degree in 1994, and Harvard University (MA 1970, PhD 1972).

Henderson came to Boston University in 1991 as Chair of the Department of Classical Studies and was the founding Director of the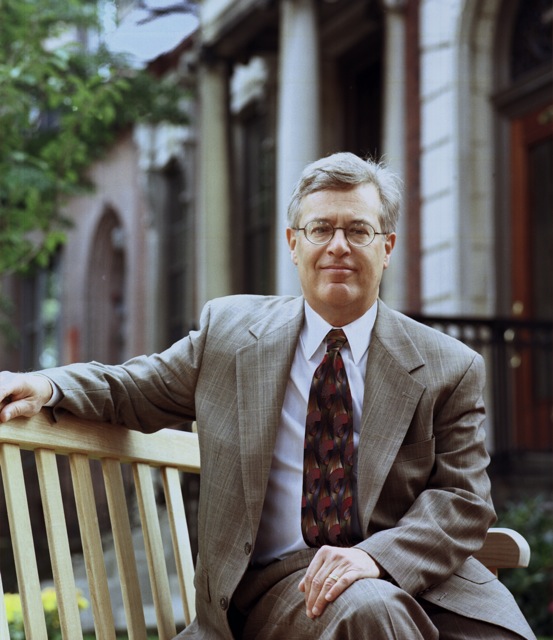 College of Arts and Sciences Honors Program. Before coming to Boston University, he held professorships at Yale University, the University of Michigan, and the University of Southern California, where he was chairman of the Department of Classics and winner of the Raubenheimer Distinguished Faculty Award.

Professor Henderson is known for his pioneering work on Greek drama and politics, and for his editions and translations of the comic playwright Aristophanes. He has held fellowships from the National Endowment for the Humanities, the American Council of Learned Societies, and the John Simon Guggenheim Foundation. He currently serves as Vice President for Research of the American Philological Association, the professional organization for classicists in North America, and as General Editor of the 500-volume Loeb Classical Library, published by the Harvard University Press and the world's premier series of texts and translations of Greek and Latin authors.

The Rouman Lecture Series has for over a decade brought lecturers on classical topics to the University of New Hampshire. We hope you will join us as Jeffrey Henderson becomes the latest in that distinguished list of extraordinary speakers.

Wednesday, October 22, 2008 at 7:30pm
Richards Auditorium, Murkland Hall
The University of New Hampshire

For further information, contact Thelma Sidmore at tss@cisunix.unh.edu or 60.-862-3522.