CHICAGO - To celebrate the opening of the Hellenic Museum and Cultural Center's new exhib­it, "Sacred Art," the center is offering a lecture series on imagery and symbols of the Greek Orthodox Church.


The lecture series, "Sacred Art, Sacred Space," began on April 3 with the lecture "Icons: Theology in Color," with Faye and Harold Peponis pointing to colors - and what they represent - that are used in Greek Orthodox churches in Chicago.


Another lecture, "An Artist's Perspective on Byzantine Art," was given on April 6 by iconographer Panayiotis Michalopoulos, who spoke on the history of church icons and explained the process of creating icons, while displaying some of his own creations.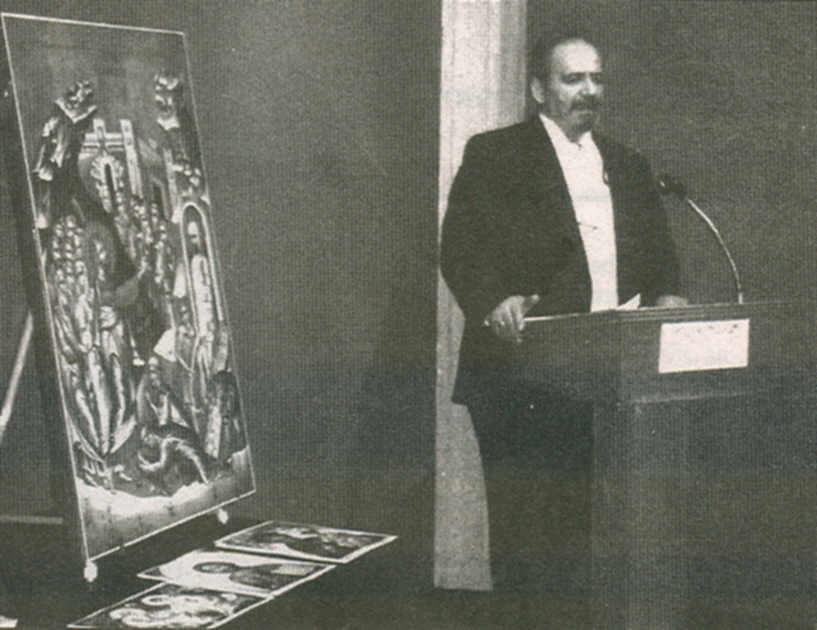 Iconographer Panayiotis Michalopoulos speaks at the
Hellenic Museum and Cultural Center

"People were the first icons that God created," Michalopoulos said. "The icons we see today came about from man looking to find a picture of God."

Two more lectures will be given on May 7 and May 28. The first, "Icons of the Theotokos," will be held at the Assumption Church, while the final lecture, "Icons: Contrast in Style and Perspective," will be held at St. Demetrios Church.