Jonathan Shay to Lecture at Southern New Hampshire University
---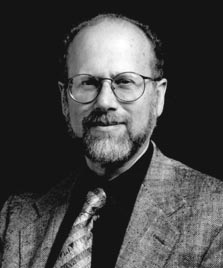 Jonathan Shay

Μαnchester, NH -- World renowned medical specialist, author, and classicist Jonathan Shay will deliver a lecture at Southern New Hampshire University on Tuesday, November 18th at 7 pm. He will be speaking on the topic of war and character, drawing upon his award-winning research and books, Odysseus in America and Achilles in Vietnam.

The lecture is free and open to the public, and will be held in the Hospitality Ballroom at SNHU. On Wednesday, Nov. 19th, Dr. Shay will hold informal discussions at Education Continuum at 9:30 AM in the Hospitality Building Function Room. At 10:30 AM the same day, he will address classes on campus.

Jonathan Shay's work has been recognized and honored by many medical and military groups, as well as by prominent programs in Classics. Currently a psychiatrist for the United States Department of Veterans Affairs in Boston, Shay treats combat veterans with severe psychological injuries.

Dr. Shay's lecture is being co-sponsored by the Honors Program, the Psychology Department, the History Club, and the Christos and Mary Papoutsy Endowed Chair in Business Ethics. Heading these groups and completing arrangements for the speaking engagement on campus are Dr. Julianne Cooper, Prof. Eleanor Freiburger, and Ms. Barbara Thompson.

For additional information, contact Ms. Barbara Thompson of the Papoutsy Endowed Chair in Business Ethics at Southern New Hampshire University.