The Greek government is updating the database of all real estate owners in Greece. For this purpose, everyone, either Greek or not, who owns immovable property in Greece on the 1st of January 2005, must submit to the tax authority in Greece the E1 and E9 tax forms, where he/she will describe the pieces of real estate that he/she owns within the Greek territory.
This obligation covers not only those who reside in Greece, but also the permanent residents outside of Greece, whether they have the Greek citizenship or not. Those who reside outside of Greece must normally submit their E1 and E9 tax forms until May 2005. In order to do that, they must have a Greek Tax Number. If they don't, they must first obtain such tax number and then submit the two tax forms.
Someone who resides outside of Greece can obtain a tax number without coming personally to Greece, by sending a power of attorney and a copy of his passport to a proxy in Greece.
It is noteworthy that the new E1 and E9 tax forms must be submitted even by those who have already submitted an E9 form in the past.
Therefore, this new E9 tax form must be submitted by Greek and foreign persons, who own immovable property in Greece on 1 Jan. 2005 (lots, plots, lands, houses, estates, apartments, undivided properties, inheritances not settled yet etc.). This tax form must be submitted by everybody, even if they have not acquired or sold real estate in Greece recently.
---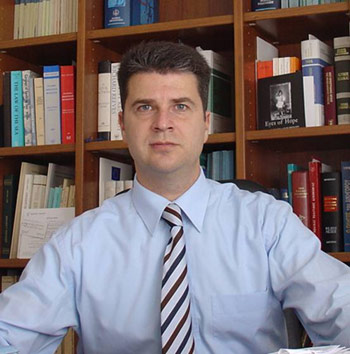 Christos Iliopoulos is an attorney at law, LL.M., in Athens, Greece, specializing in International and European Business Law. For more information about him, see his brief biographical sketch under the HCS section for Contributing Authors at http://www.helleniccomserve.com/christosiliopoulosbio.html. He has submitted many articles to HCS; readers can browse these in the archives section bearing his name at the URL http://www.helleniccomserve.com/archiveiliopoulos.html. He can be contacted by e-mail at bm-bioxoi@otenet.gr or by phone (from the US) 011-30-210-6400282; mobile 011-30-693-2775920, fax 011-30-210-6400282, or by postal mail at the address: 105 Alexandras Ave., Athens, 11475, HELLAS

HCS readers may wish to view other articles about Greek property laws and taxes in the Greek Laws and Procedures section of our archives at http://www.helleniccomserve.com/archivegreeklawsnprocedures.html