Christos I. Iliopoulos, LL.M.

---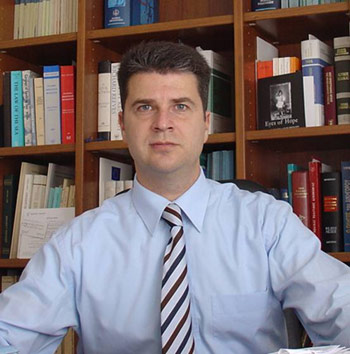 Christos Iliopoulos is a Greek attorney at law, LL.M. in Athens, Greece, specializing in International and European Business Law. He is fluent in English and serves clients worldwide:

Christos I. Iliopoulos,
105 Alexandras Ave.,
Athens 11475,
Greece

Office phone/fax: (from the US) 011-30-210-6400282; Cell (mobile) phone (from the US) 011-30-6932-775920; Email: bm-bioxoi@otenet.gr



Mr. Iliopoulos is the author of numerous articles on HCS in the Greek Laws and Procedures section (of our archives), among which are the following:

Byzantium, A Hellenic Empire

The Citizenship of a Greek Athlete

The Code of Greek Citizenship, Part One

The Code of Greek Citizenship, Part Two

The Decedent Lived Abroad, But Left Assets in Greece--by Christos Iliopoulos, LL.M.

The E9 Tax Declaration Should Not Intimidate Real Estate Owners

Europe to Turkey: You Will Be Admitted When You Become European

Greece Abolishes the Inheritance Tax

Greek Citizenship Through My Grandparents

Greek Expatriates Can Buy Real Estate in Borderline Areas of Greece - By Christos Iliopoulos

A Greek Olympic Gold Medalist and His Citizenship

A Greek Who Obtains Foreign Citizenship Does Not Lose His Greek One

Higher Inheritance Taxes Expected in Greece

How Much Is the Inheritance Tax in Greece?

How to Become a Greek Citizen

How to Obtain a Greek Passport

How to Renounce Your Inheritance in Greece

The Inheritance Rights in Greece of a Child Born Out of Wedlock

The Inheritance Tax in Greece May be Completely Abolished--by Christos Iliopoulos

Inheritance Taxes in Greece--2010 Update--by Attorney Christos Iliopoulos

Ktimatologio Goes Everywhere in Greece

Learn About Ktimatologio or Lose Your Property in Greece

Lower Inheritance Tax in Greece Now

The Military Service of Greeks Who Live Abroad

New Address of the Foreign Residents' Tax Authority in Athens--July 2005

New, Obligatory Tax Declaration for All Real Estate Owners in Greece

Obtaining a Greek Passport--Frequently Asked Questions

Olympic Games 2004: Spectators' Rights and Duties

The Principle of Non-discrimination in Europe (or Why a Greek Passport Is Actually a European One)

Save Your Property in Greece from the 20-Year Trespass

What Taxes Foreign Residents Pay in Greece

Why Creating a Trust in Your Will About Your Greek Estate is Not a Good Idea

Zero Tax for Greek Inheritances before 1995--by Christos Iliopoulos, LLM.



2000 © Hellenic Communication Service, L.L.C. All Rights Reserved.
http://www.HellenicComServe.com