By Connie Phillipson, Athens News
If you're out walking in the countryside it won't be long before you stumble on some wild green –
horta
in Greek. Noticing them may be easy enough, but identifying those which are edible, those which aren't, and those few which are actually poisonous can be a lot more difficult. However, if you do have a go, you'll be in distinguished company. For a full 1500 years, actually till the middle of the sixteenth century, the world's foremost authority on all things green was a Greek by the name of Discorides Pedanius. He traveled extensively throughout Europe, served as botanist-cum-physician in Nero's armies, and clearly spent a lot of his time on the road with his eyes peeled, taking samples. All of this research resulted in his
De Materia Medica
, in which he described about 500 herbs and plants, and gave advice as to their uses either for food or for pharmaceutical purposes. On the assumption that most readers are amateurs rather than budding Pedanii, here are a few tips about gathering
horta
.
Perhaps the most important things to bear in mind are what not to do. At the risk of stating the obvious, it's dangerous to start gathering horta from roadsides, drainage ditches, cultivated fields, or regular pasturelands. These are bound to be extensively polluted by exhaust fumes, chemical control agents, fertilizers and animal droppings that may be poisonous and cause tapeworm. Drainage furrows and regular pasturelands can be the most deceptive of all because although the horta may look particularly rich and inviting, they're probably pumped full of everything you don't want.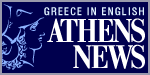 So where should you go to pick your wild greens? It won't come as a surprise that hilltops, mountain flanks and other areas far from cultivation and running water are your best bet. Once you've got yourself in the right place, it's worth thinking about what you really want to take home with you. Remember that plants generally produce their nutrients above ground, but store them below. Every day, there's a predictable pattern for different parts of a plant. So, if you want to gather the flowers, the best time of day is early in the morning before the majority of nutrients have started their move towards the roots. But if leaves and tender shoots are the target, do your picking in the afternoon. If you're after the roots, the season also plays a part, with the end of the summer and the beginning of autumn being most favorable.
Gathering tender leaves and shoots may be the best all-round strategy. Although large leaves and thick stems may contain greater quantities of nutrients, this is offset by the fact that they take longer to cook. Prolonged boiling destroys a great many useful and nutritional ingredients.
If you do get lucky and find yourself in a patch of horta heaven, there are more than just sound ecological reasons for being sparing in what you take from a single plant colony. Survival of an individual colony aside, it doesn't make sense to take more than you require for your immediate needs because wild greens (as with other vegetables or fruits) can't be put in the freezer and kept for very long without appreciable loss of nutrients. But if your eyes do turn out to be bigger than your stomach, the excess greens should be dried in the sun before being placed in a bag somewhere. But not just any bag and not just anywhere. Water and humidity encourage the growth of micro-organisms so avoid plastic, and instead use either a cotton or linen bag. And don't leave it out in the sun because for ever rise of ten degrees Centigrade, unwelcome biological productivity doubles.
Once you've done your Pedanius impression and been all the way up the mountain and back, you'll be keen to get that fresh horta in a dish. Below are a couple of things you could do with them.
Recipes

Macaroni with wild green

(Serves 4-6)
1 kilo mixed wild green
¼ dup olive oil
1 clove garlic, minced
salt
ground hot pepper
450g macaroni
100g ricotta cheese sliced less than 1 cm thick
½ cup grated pecorino or parmesan
Wash and trim the greens. Cook them, uncovered, in
plenty of boiling salted water until tender, about
10 minutes. Remove from the water with tongs to
save the water for cooking the pasta. Drain well
in a colander or sieve. Coarsely chop the greens.
Combine the oil, garlic, and chopped greens in a
large frying pan and sauté, turning until everything
is coated. Continue gently until cooked through,
adding water as needed to keep the greens moist.
Season to taste with salt and hot pepper and remove
from the heat. Meanwhile, cook the pasta in the
water from the greens until tender. Drain, reserving
1 cup of the water. Toss the pasta with half of the
greens and the reserved pasta water. Spread with
the remaining greens and arrange the ricotta salata or
extra firm tofu slices on top. Serve immediately,
passing round the grated cheese at the table.
Wild green gumbo

(Serves 6)
1 cup all-purpose flour
1 cup olive oil
4 cups chopped onion
2 cups chopped celery
2 cups chopped green and/or red pepper
1 cup sliced wild leek (white parts and green
tops) or scallions
6 cups vegetable broth
6 cups water
4 cups any combination of wild greens
2 tbs paprika
2 tbs salt
2 tsp oregano
6 cups mushrooms, sliced
1 cup snipped parsley
2 tbs gumbo fili powder (you can make
this yourself from dried foraged
young Sassafras leaves)
In a heavy Dutch oven or any large thick-bottomed
cooking pot combine flour and oil until smooth.
Cook over medium high heat for 5 minutes, stirring
constantly. Reduce heat to medium. Cook and stir
about 20 minutes more, or until mixture is reddish
brown. Add onion, celery, green pepper and wild
leeks: cook and stir for 5 minutes. If you're using
previously blanched and frozen greens, wait to add
them with the mushrooms and parsley. Add chicken
broth, water, greens, paprika, salt, oregano and pepper.
Bring to the boil, then reduce heat and simmer covered
for 10 minutes. Add mushrooms and parsley. Simmer
uncovered about 5 minutes more or until mushrooms
are done. Remove from heat. Stir in fili powder.